Do you feel like the stress is building up? That you could over-flow at any moment?
Each of us only has 24 hours in each day, but some of us enjoy those hours a lot more than others. It's not to do with money (although it helps), it's about how you make use of your time and how stressed or relaxed you are during those 24 hours.

Wish You Could Enjoy Your Time?

Most of us understand that stress is preventing us from enjoying our time, but we don't always know the best way to overcome our stress and continue enjoying our lives despite it.

In fact, the majority of us just bottle up our stress until it slowly begins to take us over and prevent us from enjoying our daily lives. You might be spending time with your partner or your children, but you're not really there. You're actually in your head, thinking about work and other stressors.

You never really relax.

You never truly take a break.

It's possible for you to enjoy your life more.



What's The Solution?

So how on Earth are you going to magically reduce your stress and learn how to live your life again?

For the past few years I've been living a very productive, happy and stress free life. Just like you, I spent most of my time working and feeling bad about how I wasn't spending those hours with my family and friends.

But it really is possible to 'hack' your life so that you can spend more of it enjoying the little time we have on this Earth.

I've mastered this lifestyle and I want to share my experiences with you so that you can get out of the situation that you are in.

There's a better way.

This guide will tell you everything you need to start managing your stress better and therefore lead a happier lifestyle.

Let me introduce you to this brand new stress-free guide:


The Breathe Stress-Free eBook Course:
How to Stay Calm, Confident and Collected In Even the Most Stressful Situations

If you've been wanting to improve your lifestyle for years then do not wait any further. This is the time. You can do this.
Here's exactly what you'll get inside the Breathe Stress-Free course:
The Breathe! eBook
What you'll discover in this Breathe eBook:
How to reduce your workload with minimal effort


How to reduce the stress you feel each day


How to prepare your day to reduce stressful situations


How to set and achieve your short and long term goals quicker


How to minimize the chance of you having a breakdown


How to relax when you get the chance


How to take control of your stress


How you can use techniques to calm yourself


How to can get more done in less time by being more calm
SPECIAL BONUSES FOR TAKING ACTION!

FAST-ACTION BONUS #1:
The Breathe Point-By-Point Checklist
View or print this handy checklist so that you can check off each point.
It is like a summary of the entire guide but in actionable, bite-sized points so that you can successfully get through the course.
FAST-ACTION BONUS #2:
The Breathe! Resource Cheat Sheet
You'll also get access to a rolodex of top sites, blogs, forums, tools, apps and services to get you even further.
Inside you'll find:
Top blogs and forums


Top tools


Top tips and how to's
FAST-ACTION BONUS #3:
The Breathe! Mindmap
A quick glance over this Breathe! mindmap and you'll get an instant refresher of all the major points and action steps from the main guide.
This Breathe! package Also Includes
Master Resale Rights
So you Will Receive:
The Breathe! Sale and Thank-you Pages
The Breathe! Opt-in Lead Box Page
Jpg and Gif Graphics Banners
10 Stress Articles
Email Swipes
Breathe! Social Media Images
Master Resale Rights License
Also Included are These
Extra Stress Fress Bonuses:

All with Master Resale Rights

Does that sound good or what?
How Can I Use This Powerful Guide Right Now?
You can own Breathe! together with all the above bonuses for only $12.00
That is a truly incredible deal, especially considering the significant difference it'll make to your life.

I'm delighted to have the chance to share this powerful guide with you, and I know you'll be very happy with the results.

Again, you will receive the comprehensive and valuable insights you need to finally reduce stress plus, Master Resale Rights to Breathe for only $12.00

Please click the Buy button right now and take ownership of the Breathe! eBook course TODAY!
Get Instant Access Right Now!
Yes! I want instant access to Breathe! which include the following:
The main eBook
FAST-ACTION BONUS #1: Checklist
FAST-ACTION BONUS#2: Resource Cheat Sheet
FAST-ACTION BONUS#3: Mindmap
PLUS MASTER RESALE RIGHTS with all the sales tools!

Regular Price: $27.00
For Only: $12.00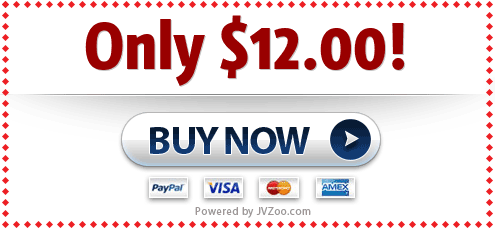 P.S. - In the Breathe! eCourse you'll discover all the steps, tools and resources to help you finally reduce stress! Click the Buy button to get your copy today!